Design and Build Composite Molds
Service Detail from APEX Machine Tool Company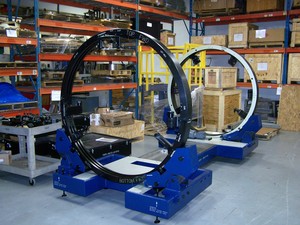 Apex Machine Tool Co. Composite Molds & Tooling Design & Build
Design and Build Composite Molds
Mold production for composite part fabrication has played an increasing important role at Apex since 1986. Today, we specialize in designing and constructing precision, multi-piece molds for demanding military and commercial aircraft applications---particularly highly detailed, complex parts. Having a team of professionally seasoned tool designers and toolmakers intimately familiar with the materials used in composite structuresâ€"such as carbon fiber, fiberglass, toughened epoxy, BMI, Polyimide and one-part epoxy systems makes us a resource of choice to the industry.
Our knowledge of these materials and their unique processing parameters allows us to produce complex molds to exceptionally close tolerances for use in the RTM, Autoclave and Compression Mold Processes
You have successfully added from to your part list.
---