DC Motors...Hysteresis Synchronous
Product Announcement from ARC Systems, Inc.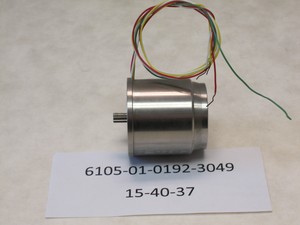 ARC Systems, Inc., a specialty motor manufacturer with a qualified engineering department, provides substantial added value in the motion control products it introduces to the market. Our products have been used in some of industry's most demanding applications.
ARC Systems, Inc. offers a variety of Hysteresis synchronous motor designs. These synchronous motors are inherently constant-speed motors. They operate in absolute synchronism with line frequency. The number of pairs of poles and the line frequency determines speed. As an ISO 9001:2008 Certified manufacturer, our commitment to quality is uncompromising. We serve both the aerospace and commercial markets. Our technical support staff would be delighted to assist you in finding the optimal solution to your application. We have thousands of custom designs and modifications that can be tailored to your application. Special shaft requirements; Unusual mounting configurations; Military connectors and/or wiring harnesses; and Specific bearing lubricants are just a few cases of the many special solutions we can supply. We also have numerous years of experience in custom design. We recommend concurrent product development to ensure successful solutions.
---