AC Induction Motors 400 Hz ... for Aircraft Use
Product Announcement from ARC Systems, Inc.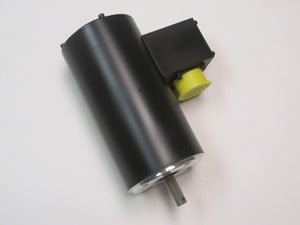 ARC Systems, Inc., a specialty motor manufacturer with a qualified engineering department, provides substantial added value in the motion control products it introduces to the market.
As an ISO 9001:2008 Certified manufacturer, our commitment to quality is uncompromising. Our products have been used in some of industry's most demanding applications. ARC Systems, Inc. was founded in 1967 to provide the military industry with a dependable source for high-precision motors and AC components. To meet the needs of this demanding market, ARC developed a unique team philosophy to be a fully integrated, completely self-sufficient facility. ARC's series of 400 Hz AC motors are intended for aircraft applications utilizing 400 Hz power sources. These motors are designed in accordance with military standards, making them suitable for use on both commercial and military aircraft. ARC's experience covers designing motors for operating conditions such as: extreme cold, high heat, heavy moisture, high shock, strong vibration, high altitude, and space limitations. These motors are available with any/all types of NEMA specifications (Open frame or fan cooled construction); integral mounted generator, gear head, brake, and/or fan/blower. Also available with: various insulation systems; special alloy construction; and special mounting configurations. From concept through engineering and production, ARC is committed to producing the highest quality components at competitive prices, delivered on time. As an ISO 9001:2008 Certified manufacturer, our commitment to quality is uncompromising. Our technical support staff would be delighted to assist you in finding the optimal solution to your application.
You have successfully added from to your part list.
You need Flash player 8+ and JavaScript enabled to view the AC Induction Motors 400 Hz ... for Aircraft Use video.
Get the Latest Flash player.
---