CPI Zirconium
Product Announcement from ATI Wah Chang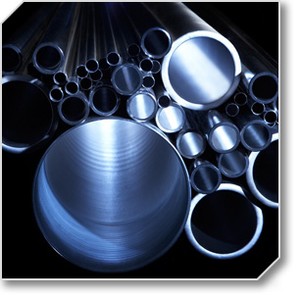 Zircadyne® Zirconium -- Material of Choice for CPI Applications
Zircadyne® Zirconium exhibits excellent resistance to corrosive attack in most organic and inorganic acids, salt solutions, strong alkalis, and some molten salts.
In certain applications, the unique corrosion resistance of Zircadyne® Zirconium can extend its useful life beyond that of the remainder of the plant, reducing maintenance costs and minimizing downtime.
Furthermore, an increasingly important advantage is that Zircadyne® Zirconium appears to be non-toxic and bio-compatible.
Zircadyne® Zirconium owes its unique corrosion resistance to a tenaciously adherent, inert oxide film and can be used to great advantage in chemical processing. An advantage to other materials resulting in:
Longer Equipment Life
Reduced maintenance & Downtime
Elimination of Corrosion Product Contaminants
Greater Process Efficiency
More and more chemical companies are realizing the cost effectiveness of Zircadyne® Zirconium over other materials. Its greater heat transfer characteristics and durability, make Zircadyne® Zirconium the material of choice.
Some of the more important areas in the chemical processing industry where Zircadyne® Zirconium is being used include:
Heat Exchangers -- Since corrosion allowance is not often necessary with Zircadyne® Zirconium, the utilization of thinner material can be realized.
Columns -- The choice of Zircadyne® Zirconium grades depends on the corrosive media involved. Zircadyne® 702 zirconium is used for the most severe applications, such as sulfuric acid at concentrations above 55 wt.%.
With its higher strength, Zircadyne® 705 zirconium can allow significant cost savings over Zircadyne® 702 zirconium when the corrosivity of the media permits its use.
Zircadyne® 702 and 705 Zirconium are both qualified for use in the construction of pressure vessels in accordance with the ASME Boiler and Pressure Vessel Code. One of the world's largest Zircadyne® Zirconium columns, constructed by Nooter Corporation, stands 123 feet tall and is approximately 11 feet in diameter.

Reactor Vessels -- Zircadyne® Zirconium's thermal conductivity, corrosion resistance, formability, strength, and minimum creep characteristics under high operational temperatures make it the logical choice to replace many other materials.
Piping, Pumps & Valves -- Zircadyne® Zirconium has gained recognition as a cost effective material in piping systems to handle hot, corrosive acids, and other liquids.
Packings -- Zircadyne® Zirconium is lighter than stainless alloys, with nil corrosion allowance it can be used to make light, durable random and structural packings, which dramatically improve process efficiency.
Nuclear Reactor Applications
Another major use of Zircadyne® Zirconium (on a tonnage basis) is for structural material in nuclear reactor cores. Because of its low thermal neutron absorption cross-section and good strength, Zircadyne® Zirconium is ideal in this application. The thermal neutron absorption cross-section is the ability of a material to absorb thermal neutrons. The lower the thermal neutron absorption, the greater the efficiency of a nuclear reactor. In this application, reactor grade (low hafnium) material must be used. The major nuclear grade Zircadyne® Alloys are: Zircaloy-2, Zircaloy-4, Zr-2.5Nb which have excellent corrosion resistance to high temperature steam and water, and good mechanical strength. For more information, visit:
http://www.atimetals.com/businesses/business-units/wahchang/products/Pages/Zirconium.aspx
---