Smith Aerospace Bearings Meet Key Standards
Product Announcement from Accurate Bushing Company, Inc.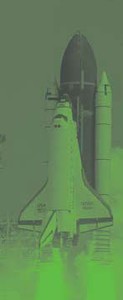 Smith Aircraft Bearings have been designed to meet the standards of the aerospace industry and conform to military and other appropriate national standards. When selecting these bearings for your application, it is recommended that you review the engineering data provided, along with any appropriate military or national specifications.
Smith Bearing® has been a leader in the design and manufacture of specialized bearings for the unique requirements of jet engines. They have kept pace with the ever increasing demands for anti-friction bearings to operate at higher temperatures. Thrust reversers, afterburners, and divergent nozzles are some of the areas in which Smith Bearing® Bearings are currently functioning. Contact their engineering department for recommendations and design assistance.
Military Qualifications
The products listed meet the military requirements of Mil-B-3990 (SAE AS 39901)
Smith Aircraft Bearings are marked with the bearing designation including bearing type code. Many of these bearings are supplied pre-lubricated to meet the OEM's special requirements. When ordering, attention must be paid to the original manufacturers parts list requirements so that proper identification can be provided.
Federal Aviation Administration Parts Manufacturing Approval FAA PMA
Smith manufactures bearings to meet the provisions of the Federal Aviation Regulations (FAR) for Parts Manufacturing Approval (PMA). Smith Bearing® aintains an active list identifying all of our FAA PMA parts and where they are applicable. This list is available upon request.
---