Acuity AC3055 High Linearity Pressure Sensor Die
Product Announcement from Acuity Incorporated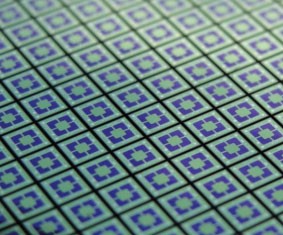 The AC3055 series of very low pressure die is an extension of the AC3050 low pressure series, meant specifically for passive compensation sensor modules. Despite a die size that is much smaller than traditional low-pressure die, it provides improved zero-stability, reduced gsensitivity and reduced sensitivity to humidity.
The AC3055 is based on the same structure and sensing element of the AC3050 but optimized for improved linearity in the 10 mBar full-scale range. The improved linearity of upwards of 3X over the AC3050 comes at a small sacrifice in maximum sensitivity of about 85% of the AC3050 die. In addition to these standard pressure ranges, the die is available for higher full-scale ranges on a special order basis.
Suitable for a wide range of packages, it is particularly designed for low-pressure differential sensing where the die may be used in an uncompensated package or in a passively compensated design where no correction can be made for linearity errors. The AC3055 finds uses in such applications as medical ventilation and respiration, HVAC, air-flow and a variety of industrial pressure and flow applications.
---