Premasol APol 80, Colloidal Silica Suspension
Product Announcement from Advanced Abrasives Corp.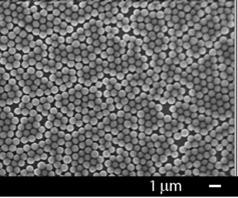 APol-80 Colloidal Silica is formulated as a soft-drying polish for sapphire, ceramics, silicon carbide, gallium nitride, quartz and other hard substrates.
APol-80 Colloidal Silica removes resid-ual metals and particle defects better than conventional silica slurries, mak-ing it the best final polish choice for re-claiming silicon wafers.
APol-80 Colloidal Silica dries soft in order to eliminate scratches caused by dried pol-ish, and prevents polish equipment from being encrusted with hardened silica.
---