Slurry and Suspension Compounds & Extenders
Service Detail from Advanced Abrasives Corp.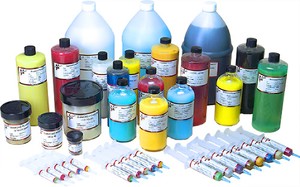 Advanced Abrasives offers a complete line of Slurry/Suspension, Compounds and Extenders. We have the right solution for any process or application. Our slurries have a very low viscosity for ease of application using dispensers and sprayers. Our suspensions are ideal when continuous stirring or shaking is not an option but homogeneous dispersion of diamond is required.
We offer three base formulas that can be tailored to your application:
Water Base-formulated for ease of use in lapping and polishing systems where fast removal rates with high surface finishes are required. They are water soluble, so no harsh chemicals are needed for clean up. this formula produces a very uniform finish and is ideal for mold and die polishing.
Oil Base-formulated for compatibility in applications where petroleum distillates are used. These compounds offer aggressive stock removal and are ideal for use in applications where water will negatively affect the part.
Universal Base-formulated for compatibility with most petroleum distillate applications as well as water extender applications. It offers quick, easy cleanup without sacrificing surface finish. This formula can be used in almost all lapping and polishing applications including tungsten carbide and ceramics.
---