Custom Optical Mirrors and Windows
Product Announcement from Advanced Optics, Inc.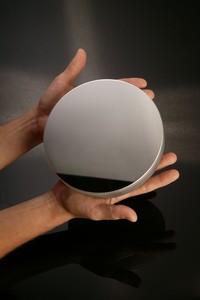 For over 45 years, Advanced Optics has taken pride in manufacturing high quality, low cost optical components. Our experience allows us to provide the quality craftsmanship that has made us a leader in custom, precision and commercial optics. We have the expertise to help you with prototype work and the resources to fulfill production requirements. Our product line includes:
Precision grade optical mirrors and windows polished up to λ/20
High quality commercial grade mirrors and windows polished 1-3 waves per inch
Optical flats made of fused quartz and fused silica polished up to λ/20
Various reflective and anti-reflective coatings such as AlSiO, bare Al, bare Au, enhanced Al, protected Ag, protected Au, MLAR, MgF2, as well as custom coatings.
A broad range of in-stock optical components as well as the capability to manufacture custom components and prototypes
In addition to our in-stock optical mirrors, windows and optical flats, Advanced Optics provides free engineering services and custom fabrication. Our capabilities allow us to manufacture custom shapes, drill holes as well as provide bevels on any of our optical components. Custom coatings are also available to meet various demanding applications. Just call us, our design staff is waiting to serve you.
Our optics are excellent performers when it comes to aerospace, military and commercial avionics, medical instrumentation, academics and research, and industrial applications. Our skilled staff takes pride in the care and attention to detail of each optic we produce.
Request a Quote. Advanced Optics looks forward to assisting you and to meeting your requirements. You may request a quotation through our web site, www.advancedoptics.com, email us at sales@advancedotpics.com or by calling 1-262-548-1155 for prompt service
---