Product Announcement from Advanced Technical Services GmbH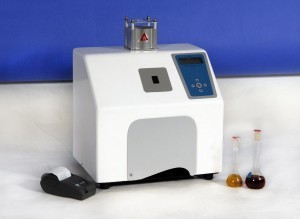 The model ATS/40995 - ATS 200S HPFP™ Alkali Analyser is a multi-channel High Performance Flame Photometer that measures sequentially up to 5 elements; typically the hardware for Na, K, Li, and Ca are included in the basic analyser with additional element channels available.
It uses powerful microprocessor and proprietary firmware that permits the analysis to be done through a menu driven routine. This allows for easy operation through a 'Yes / No' menu-driven routine, minimizing the variables due to human error.
This unit can also be upgraded to include the ATS LabAssistant™, and the ATS MiniSoftWin™ to creates a powerful, programmable, walk-away system.
For the latest flyer, please click ATS/40995 Sequential Alkali Analyser
You have successfully added from to your part list.
---