Millimeter Wave DC Blocks
Product Announcement from Aeroflex / Inmet, Inc.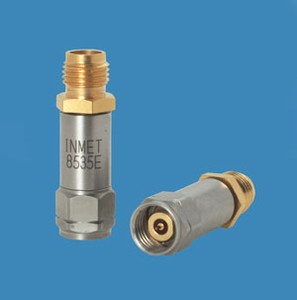 This Model 8535E inner DC block operates from 7 KHz through 50 GHz offering excellent protection for receivers and test equipment operating in the millimeter wave frequencies. Inner DC blocks are designed using a surface mount capacitor in-series with the center conductor preventing both DC and audio signals from passing to the output. This model provides low insertion loss and a stepped VSWR to 50 GHz with 2.4mm connectors specifically designed for high frequency oeration.
---