SMA Model TS398 Terminations
Product Announcement from Aeroflex / Inmet, Inc.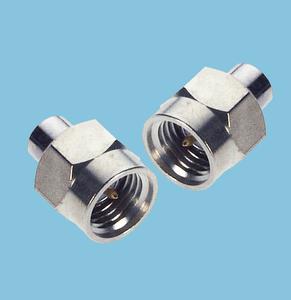 These SMA model TS398 terminations, manufactured by Aeroflex / Inmet, operate from DC to 6 GHz. They handle 1 Watt of input power and feature low VSWR; 1.15:1 from DC to 3 GHz and 1.20:1 from 3 to 6 GHz. An excellent solution for all commercial systems operating below 6 GHz.
Finished in white bronze plating, the brass construction of the Model TS398M is the latest iteration of our versatile, low cost SMA termination. This model is designed AND priced for high volume wireless infrastructure, Wifi and general telecommunication usage, starting at $2.50 each for a minimum of 100 pieces. Pricing is valid through June 10, 2010.
---