Chemical, Abrasive or Etch Cleaning
Service Detail from Aerospace Defense Coatings Of Georgia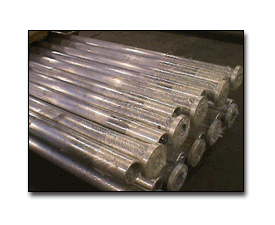 Type of Process: Aerospace Defense Coatings provides Abrasive Cleaning, Pre-Penetrant ETC, FPL Etching, Stripping of Organic and Inorganic Finishes, Specific Cleaning, and General Cleaning.
Features: Cleaning and preparation of all surfaces for additional processes.
Process Approvals for Cleaning Services they offer:
MIL-S-5002: Surface Treatments and Inorganic Coatings for Metal Surfaces of Weapons Systems
MIL-STD-1504: Abrasive Blasting
BAC 5725: Stripping Organic Materials
BAC 5748 (Type II, Class 1): Abrasive Cleaning, Deburring and Finishing
BAC 5749: Alkaline Cleaning
BAC 5750: Solvent Cleaning
BAC 5764: Nonskid
BAC 5771: Stripping Inorganic Finishes
BAC 5786: Etch Cleaning of Aluminum Alloys
CSFS035: Chemical Cleaning of Metals
CSFS037: Abrasive Cleaning Of Metals
DPS 9.29: Surface Treatment of Titanium
DPS 9.301: Cleaning Aluminum Alloys
DPS 9.316: Stripping of Organic Finishes
ES1-4: Emergency Test Method for Vapor Pressure of Petroleum Products
GP 17G (All Classes): Etching Prior To Penetrant Inspection
MIL-STD-871: Electro-Chemical Stripping of Inorganic Finishes
TT-C-490: Cleaning Ferrous Surfaces
GAMPS 4101
GAMPS 4108
SS8752
BAC 5753
BAC 5765
DPS 9.07
GSS 7030
You have successfully added from to your part list.
---