Agilent PHD-4 Vacuum Portable Leak Detectors
Product Announcement from Agilent Technologies, Inc.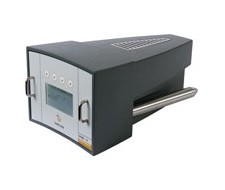 Lightweight, battery-operated, go-anywhere leak detection
The Agilent PHD-4 is a compact, portable leak detector weighing only 5.7 pounds (2.6 kg) and operating for four hours on its own battery. It can detect very small leaks in objects that have a slight helium/air pressure inside. It is sensitive to helium concentration as small as 2 ppm, equivalent to a leak rate of 5 x 10-6 atm-cc/sec. Agilent's Selective Ion Pump Detection (SIPD) technology enables superior performance to other leak detection methods such as bubble-testing. Automatic tuning and zeroing make the unit easy to use without operator training.
---