Fast Pesticide Screening With Easy-to-Use Analyzer
Product Announcement from Agilent Technologies, Inc.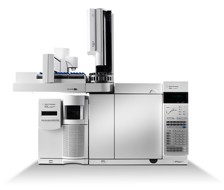 Fast Pesticides Screening With an Easy-to-Use Analyzer
GC/MS methods are widely used for pesticides analysis - especially for the screening of large numbers of target compounds in complex matrices. Full-scan EI methods offer many advantages for broad-range screening, such as an unlimited number of targets, full-spectrum identity confirmation, and library searching for identification of non-targets. Technologies such as Capillary Flow Technology backflushing, Deconvolution Reporting Software (DRS), and a Pesticides and Endocrine Disruptors database can increase the number of targets screened while reducing the time required per sample. Agilent GC/MS analyzers are ready to use and simplify startup. The analysis method makes use of the latest GC/MS technologies, improving productivity in the laboratory and producing consistent, high-quality data from day one.
Features:
Factory configured and tested GC/MS analyzer for pesticides analysis, to ensure optimal performance of your instrument and application.
GC column, consumables, and pesticides checkout samples so you won't waste time or money buying individual components.
DVD with method and data files, application note, and quick-start guide for a fast startup of the application.
On-site pesticides analysis checkout to make sure that your instrument and application are ready to go.
Application focused video tools to facilitate smooth operation and easy learning of advanced features.
Analysis method uses the following technologies: Capillary Flow Technology backflush, Multi-mode Inlet, Retention Time Locking, and Deconvolution Reporting Software, 927-compound Pesticides and Endocrine Disruptors Database or Japanese List Pesticides Database.
The easy-to-use SampliQ QuEChERS sample preparation in the analyzer allows you to prepare your samples in a few simple steps.
---