Pumping Abrasive or Hazardous Media?
Product Announcement from All-Flo Pump Company, LLC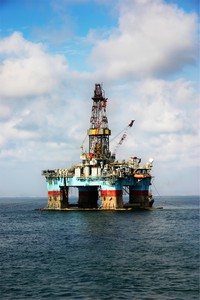 Diaphragm pumps have proven operational safety/reliability in innumerable applications. Heavy duty, abrasion resistance & solids handling ability make All-Flo's pumps ideal for the oil and petroleum sector.
All-Flo's range of pumps are engineered for maximum fluid and chemical compatibility. These heavy duty, non-metallic air section pumps ensure a stall free & freeze free operation. A rugged valve system allows operation under a variety of conditions, ranging from clean fluids to slurries, to solids applications. Bolted design provides ease of maintenance and leak free operation.
Selecting the appropriate pump is imperative to prevent failure and reduce costs. In order to make this decision easier, All-Flo created the Chemical Compatibility Tool to identify the correct pump for your application. Simply select the desired pump size & fluid type to be pumped and access in depth data about the appropriate pumps.
You can rely on All-Flo for expertise and the right solution for your need whether it is oil & gas, chemical processing, mining or other challenging applications.
Use the links below to refer to All-Flo's other technical resources
Or take advantage of our FAQs
What are the considerations when pumping hazardous fluids?
How should I regulate the flow of a diaphragm pump?
How do I pump high viscosity fluids?
How does high specific gravity affect my pumping application?

---