Boiler Inspection Services
Service Detail from GE & Alstom Power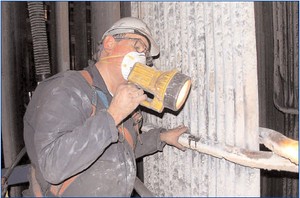 Who are we?
Backed by over 100 years of experience, Alstom is a global provider of products and services to the power industry. Alstom's Technical Services organization is a team of over 125 experienced field-based engineers and technicians. With support from experts in boiler design and performance, our Technical Services team helps customers solve their operational challenges and reach their goals.
What do we do?
Alstom inspects boilers from virtually all OEMs. We combine our experience, thoroughness and proven processes to deliver quality boiler inspection services during planned and forced outages. Alstom's Boiler Inspection Service includes:
Pre-outage unit walk-down and planning with the customer
Inspection of the boiler equipment and systems for problems, suitability of application and remaining life
Inspection of pressure parts
Inspection of burners and windboxes as well as ductwork
Daily punch lists and identification of those items that will require immediate attention
Post-outage final report (with web access) within days of the inspection with findings and recommendations for repairs and prevention
Post-outage meeting with plant personnel to discuss findings and recommendations as well as planning for repairs.
Our Value Added
We work closely with you
We help you resolve your issues
We provide economic solutions.
We have the OEM knowledge and expertise.
We help eliminate forced outages.
Customer Benefits
Help in eliminating boiler forced outages
Prioritizing of maintenance and repair requirements
Inspections customized to your needs and time frames
Access to other Alstom resources and expertise
---