Altech Non-Contact Safety Switches
Product Announcement from Altech Corp.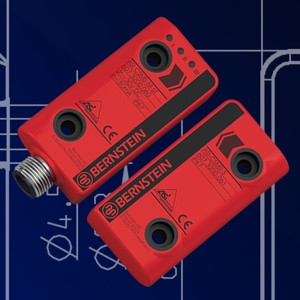 Altech Non-Contact Safety Switches
Non-Contact safety switches ensure that safety doors and protective guards remain closed when danger is present. The two technologies offered are safety sensors on magnetic basis (MAK) and safety sensors on RFID basis (CSMS). MAK are dual channel; a safety evaluation unit must be attached. The evaluation unit monitors the correct switching of the two MAK channels and a defined time window in which the two channels must switch. The CSMS can be directly connected to contactors or to an evaluation unit.
The Advantages:
Wear-free actuating
Easy to clean
No actuator so no mechanical damage possible and no hazards or restrictions caused by protruding actuator
Switching function not affected by contaminants
---