Power Distribution Hybrid Block
Product Announcement from Altech Corp.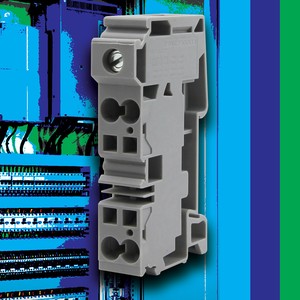 Introducing the The Altech Hybrid Power Distribution Block, unique in the industry.
Save space, save time a nd save cost. The Cat No. CXDB35/10 is sold in one pole. With a 17.5 mm width, this block:
Saves valuable panel space
Saves installation time
Saves Cost
1 Input: 600V / 115A; 14-2 AWG wire size, screw clamp terminal. 4 Outputs: 600V / 41A; 24-8 AWG wire size spring clamp terminal. Amount of outputs are EXPANDABLE.
Can be used with many different products and applications.
---