Contaminant Identification
Service Detail from ANALYZE Inc.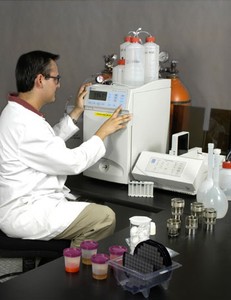 A partial list of projects in which ANALYZE has identified a contaminant is provided below:
Ionic Contamination on Rigid/Flexible Circuit Boards and Ceramic Substrates
Determined Residual Monomer Concentration in Cured Adhesive Pad
Identified Source of Contamination on Aluminized Plastic Reflectors
Wide Variety of Metal and Plastic Parts
Off-Odors and Residual Solvents in Plastic Parts
Contamination in Printing Inks
Residues Left on Substrates from Cleaning Process Steps
Contaminant Fibers in Injection Molded Parts
Residues Resulting from Fires and Explosions
After contaminant identification is achieved, ANALYZE will help the client find its source and develop a method to eliminate it.
Click Success Stories # 003 for contaminant Identification example taken from the pharmaceutical industry.
You have successfully added from to your part list.
---