Failure Analyses...Medical Devices
Service Detail from ANALYZE Inc.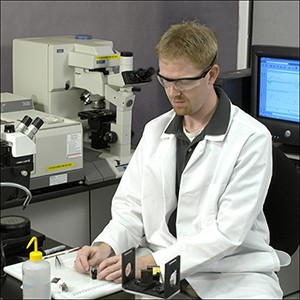 ANALYZE has implemented a time-tested approach to failure and root causes analyses. While the causes of product failure are varied, the problem solving process by which they are identified and understood is a series of well-defined steps:
Discovery or Information Gathering
Define Problem
Establish Hypotheses to Explain Real Life Observations
Design an Experimental Approach to Acquire Missing Information
Test Hypotheses to Narrow Focus on Most Likely Cause(s)
Communication and Feedback
Develop Actions to Solve Problem
Examples of failure analysis projects include the following:
Thermoplastic Urethane Bond Failure
Medical Device Cleaning
Composite/Adhesive/Al Panel Bond Failure
Implantable Medical Device Issues
Corrosion Products in Failed A/C Compressor Unit
Printed Circuit Board and Flexible Circuit Problems
Stress Cracking in Molded Plastic Parts
Surface Appearance of Consumer Electronic Housings
Warping of Plastic Parts
Environmental Degradation of Plastic Articles
Loss of Paint and Coating Adhesion to Substrates
Aerospace O-Ring/Gasket Environment Compatibility
Consumer Packaging Film Surface Treatments
Plastic Food Container Seals
The ability to respond quickly to client needs is important as there are often significant business and risk management issues associated with root cause/failure analysis investigations.
You have successfully added from to your part list.
---