Xinger Subminiature Components
Product Announcement from Anaren, Inc.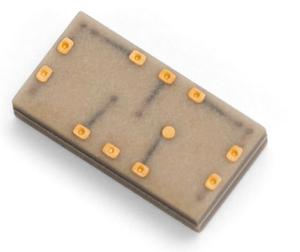 Sized for both compact wireless infrastructure applications (e.g. A-to-D converters, receivers, transceivers, and amplifiers for pico or home base stations) and wireless consumer electronics applications (e.g. handhelds, digital/analog conversion, broadcasting, Bluetooth® devices)
Product family supports wide array of bands and protocols, such as WiMax, WiFi, GSM, GPS, Bluetooth®, ZigBee®, 802.11a, b, g, 3G, RFID, PCS, DCS, others
Low cost in volume with excellent performance for their size (power handling, insertion loss, etc.)
Non-conductive surface; 100% RF-tested; RoHS compliant; shipped on tape & reel.
Click Here to View the Xinger Subminiature Selection Matrix
---