Anatech L-band cavity duplexers
Product Announcement from Anatech Electronics, Inc.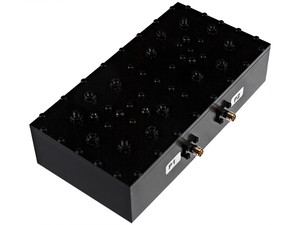 The AD1542-1643D296 cavity duplexer has a first passband of 1524 to 1560 MHz (36 MHz bandwidth) and second passband of 1626.5 to 1660.5 MHz (34 MHz bandwidth), passband insertion loss of less than 2 dB, passband ripple of less than 0.2 dB, and isolation of more than 40 dB. Return loss is greater than 15 dB, power handling is 50 W CW, and operating temperature range is -40 to +85 C. The duplexer measures 6.3 x 3.23 x 0.89 in. and uses SMA female connectors.
This product is available on our Web store AMCrf.com.
---