Bandpass filters, combiners for public safety
Product Announcement from Anatech Electronics, Inc.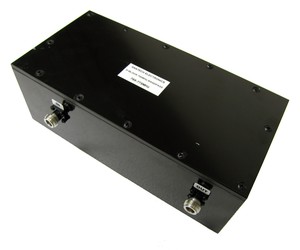 Anatech Electronics' new bandpass filters, band combiners, and duplexers designed for the D-Band allocated for Public safety communications include the AB765B1182, AB772B1183, AB792B1184, AB795B1185 bandpass filters and AD765-795C122, AD772-802C123 combiners. The filters have a very sharp transition from passband to rejection (40 dB at 700 kHz from passband edges), and very low loss within the operating band. All models are weatherproof for outdoor applications.
---