RoHS Compliant Electroless Nickel Plating
Service Detail from Anoplate Corporation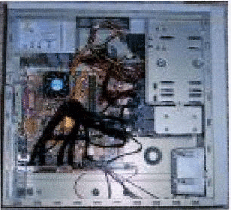 Anoplate's ENhanced Z8 offers all the advantages of electroless nickel to manufacturers without concern over compliance to stringent environmental regulations (e.g. RoHS, WEEE, ELV) that restrict or ban the presence of lead or cadmium typically found in the majority of electroless nickel deposits.
With an internationally accredited ISO 14001 Environmental Management System, Anoplate is committed to routinely reducing its environmental impact - Anoplate's ENhanced Z8 is the product of that commitment.
Product Description:
Electroless nickel plating employing advanced stabilizer and unique buffering technology that eliminates the need for either lead or cadmium
Mid-phosphorus composition, typically 7-9% by weight, offering best combination of superior corrosion resistance and excellent wear resistance
Appealing metallic luster consistent brilliant appearance throughout the life of the bath
Ultra-smooth deposit with consistently low coefficient of friction
Can be thermally treated to increase hardness of the nickel phosphorus alloy to an equivalent hardness of 60-65 Rockwell C
Typical Physical Properties
Composition:
Nickel: 93-91%
Phosphorus: 7-9%
Cadmium: 0 ppm
Lead: 0 ppm
Appearance: Shiny metallic luster
Density: 8.0 - 8.2 grams/cm2
Microhardness:
550 HVN100 As-deposited
900 HVN100 Heat-Treated
Electrical Resistivity: 70 - 100 micro-ohm/cm
Magnetic Properties: slightly magnetic as plated
Melting Point: 880 - 1100°C
Ductility: Passes ASTM B-489
Wear Resistance:
16 - 20 TWI As-deposited
10 - 12 TWI Heat Treated
TWI = Taber Wear Indiex mg / 1000 cycles using CS-10 wheels
You have successfully added from to your part list.
---