Custom Optical Components
Service Detail from Applied Image Inc.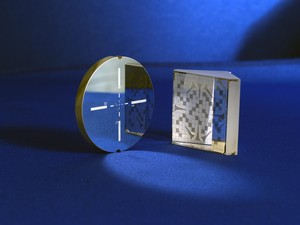 While APPLIED IMAGE prides itself on its Standard product lines, our major strength is the designing and manufacturing of custom components. We can assist you from conceptual design, to prototype through final production. APPLIED makes the process as easy as possible providing full in-house services; CAD Design, Imaging, Glass Machining and NIST Traceable Calibration. This allows for shorter lead-times and lower costs.
APPLIED IMAGE has vast experience in custom project manufacturing on a wide variety of substrate materials; such as glass, opal, ceramics, plastic, metal, mylar and poly-resin high-resolution photo-emulsion film as well as the various coating options for your specific requirements. Secondary coatings are available for enhancement or impediment of specific wavelengths as well as protective coatings on specific substrate materials.
In addition, APPLIED also offers sub-assembly manufacturing services; from simple mounting of imaged components to complex multi-component assembly. In the past, APPLIED has designed and manufactured custom components ranging from a few millimeters in size to over 2,000 millimeters in length while retaining high precision individual features.
---