High Precision Custom and Standard Reticles
Product Announcement from Applied Image Inc.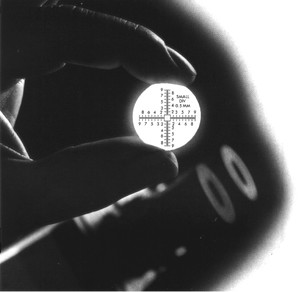 Applied Image Inc. has over 30 years experience in the manufacturing of high precision Custom and Standard Reticles for a wide range of applications - Day/Night Sights, Binoculars, Targeting Systems, Telescopes, Tank Sights, Microscopes, and many other Bore-Sight devices.
Reticles can be produced using Etch and Fill, Evaporated/Sputtered Metals (Chrome, Aluminum, Silver, Gold,..) and dielectric coatings to meet a specific requirement.
If a reticle assembly is required Applied offers a wide range of thermal and UV curable adhesives to handle tight alignment and quality specifications.
Additional Information:
Etch and Fill process produces features as small as 5 microns using fill that meets MIL Spec. In addition, there are other fills available to meet a color requirement.
Evaporated Metals such as Chrome can be formulated to reduce the reflection by adding Chrome Oxide (refer to as Black or Blue Low Reflective Chrome) to less then 8% R avg. in the visible spectrum. This process can yield features as small as 1 micron.
There are a number of different medias (substrates) available to choose from; Optical Glasses, Opal Glass (white), films, and Photo Papers.
In almost all cases Anti-Reflective coatings, simple or multi-layer, can be applied to a Reticle surfaces.
Typical industries include Defense, Medical, Firearms, Metrology, Microscopy, and many more.
Applied Image Inc. has the ability to service customer needs ranging from prototype requests to high volume production projects with exacting specifications. Let Applied Image Inc. be your "Single Source Photonic's Provider".
---