Interstitial Leak Alarm
Product Announcement from Arjay Engineering Ltd.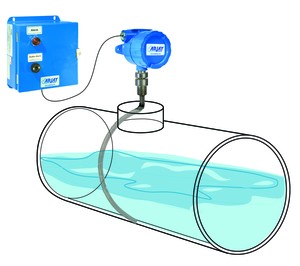 The 2852-ILA flexible probe wraps the belly of a double wall tank so that the probe tip is at the tank bottom.
A quick calibration tunes the capacitance probe to the dry interstitial space. Any liquid interogation into the space will intiate an alarm. This allows the inside wall to be monitored for product leakage and also the outside wall to be monitored for groundwater leaks.
The user can then further investigate the leak source.
The control box can be mounted safely away from the tank using a two conductor cable. The probe is explosion proof.
---