Chemical Supply Chains for Emerging Technologies
Product Announcement from Arkalon Chemical Technologies, LLC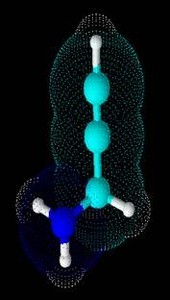 Aspiron Fine Chemicals, a division of Arkalon Chemical Technologies, LLC, was formed because the manufacturing of fine chemicals and non-registered intermediates for pharmaceuticals shares the chemical supply chain characteristics of high technology industrial manufacturing. Aspiron leverages Arkalon's skills and assets—an extension of a relevant business model into a different end application for our chemical products. Although the chemicals we sell via Aspiron may be different than those of Arkalon, the service aspect of our business—the core of its value creation—remains unchanged.
The foregoing comments notwithstanding, Arkalon recognized that significant differences also exist between the fine chemicals market and technology-driven industrial markets. In an effort to provide a higher level of focused service for our customers engaged in fine chemicals and pharmaceutical initiatives, we launched Aspiron as a separate division. Aspiron offers the following sector-relevant capabilities:
Expertise in complex organic synthesis and process technologies,
Awareness of down-stream cGMP requirements and the FDA regulatory environment as they affect the sourcing of intermediates,
Staff experienced in fine chemicals and pharmaceuticals markets.
Aspiron is a full service chemical supplier supporting its customers with capabilities in market research, custom synthesis, process development, and full scale production. We work collaboratively with customers to define needs, evolve specifications and develop timelines for supply. All our work is undertaken with strict attention to confidentiality to ensure that our customers' intellectual property remains protected.
---