Product Announcement from Arkalon Chemical Technologies, LLC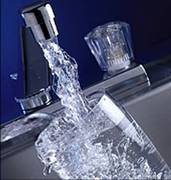 TMC is an important building block in the production of polymer membranes useful for fluid purification via reverse osmosis (RO) techniques. An important application for TMC in water purification membranes involves interfacial polymerization of meta-phenylene diamine (MPD) with 1,3,5-benzenetricarbonyl trichloride producing a crosslinked polyamide (US 4,277,344). More recently, TMC has been used for the synthesis of controlled porosity polyester membranes via interfacial polymerization using di- or tri-hydroxy-aromatics as co-reactants for application in gas separation (US 5,650,479)
Packaging. TMC is available in bulk quantities in polymer-based drums as a glassy solid or in smaller HDPE-bottles (2.5 KG, net). Arkalon will also undertake packaging TMC in customer provided containers, subject to appropriate technical and safety constraints. Arkalon can also provide TMC formulated with other reagents or solvents per the customer's recipe.
For additional information on TMC or other materials used in the membrane synthesis, please contact your sales representative or our Technical Service Department (techservice@arkalonllc.com.
You have successfully added from to your part list.
---