Product Announcement from Arlon LLC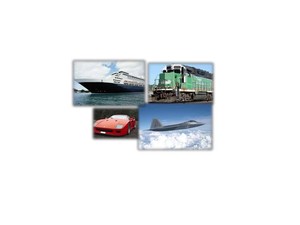 Arlon maintains the highest level of technical competence and capability in the development & manufacture of silicone based textile substrates that can help your engineering team meet design requirements for transportation market segments. In addition to low Flame, Smoke, and Toxicity requirements for textiles in transportation, Arlon substrates can provide functional requirements of: Sound Dampening; Flexibility with Structural Integrity; Flex Fatigue Resistance; Low Weight; UV & Weathering Resistance; and Thermal Stability.
Flame Resistance and Low Smoke & Toxicity - Arlon's design team is familiar with developing silicone based substrates that meet requirements for: FAR25.853; FAR25.855; FAR25.856; UL94HB and V-0; ASTM E662; ASTM E162; BSS-7239; DMS-1867; and OSU Heat Release standards. These standards provide specifications for flame time & spread; toxic gas density & toxicity; and heat release of burning materials.
Sound Dampening - Arlon's design team is familiar with developing silicone compounds with low modulus of elasticity with or without high density to maximize the scattering and absorption of sound that leads to optimized attenuation.
Flexibility with Structural Integrity - Arlon's design team understands the balance between multiple fabric layer spacing, fabric type or denier, silicone adhesive type, and silicone impregnation level and the combined relationship to textile rigidity.
Flex Fatigue Resistance - Arlon's design team has extensive experience developing and analyzing flex fatigue resistance of silicone based substrates. Arlon has developed and verified flex fatigue resistance with a Bally-type flexometer according to ASTM D 6182 for an array of substrates up to hundreds of thousands of flex cycles.
Low Weight - Arlon's core manufacturing capability is precision calendered silicone coatings on light-weight fabrics. Arlon regularly calenders continuous silicone coatings of 0.002" in thickness onto 0.003" thick fabrics resulting in ultra-light weight silicone coated fabrics.
UV and Weathering Resistance - Arlon's design team's core competency is the custom development of silicone compounds and this includes a good understanding of the demands of weathering stability and the ambient environment. All silicones designed for weathering start with a silicone building block that has excellent resistance to weathering (and UV) because of the fully saturated covalent bond between the silicon and oxygen atoms of the polymer backbone. Weathering resistance is superior to most commercially available polymers.
Thermal Stability - Arlon's design team has experience developing silicone compounds and custom silicone coated fabrics and films that are thermally stable across a temperature range of (-100°C) to 220°C in continuous operating applications. Arlon has extensive experience in the elimination of polymer crystallization for better low temperature flexibility, resistance to depolymerization in high temperature anaerobic environments, and improved thermo-oxidative stability in high temperature aerobic environments. Many of Arlon's product designs have been validated with a UL listed Relative Thermal Index through a UL746B program, Polymeric Materials - Long Term Property Evaluations.
Arlon maintains onsite a combined product development and process engineering team to design and develop custom silicone elastomer based flexible substrates to meet your full set of design requirements for transportation textiles. Contact customer service or your sales engineer for more information.
You have successfully added from to your part list.
---