Product Announcement from Armstrong International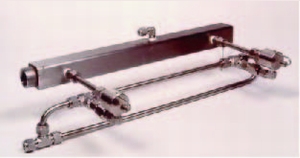 Armstrong International, Inc. has announced the acquisition of Cool Fog Systems, Inc., a designer and manufacturer of fogging systems for humidification and evaporative cooling. The humidification products will be marketed under the Armstrong-Cool Fog System banner, through a worldwide network of manufacturing representatives. Jon K. Bingaman, sales manager for Armstrong's HVAC Group, says the acquisition of the fogging systems fills a previous void in the company's line of humidification products. He says, "Whereas Armstrong's strength in the humidification arena is with steam related products, the Cool Fog products use compressed air and high quality water to disperse fogging particles, generally into centralized air handling units." Major installations for fogging systems are found in the semiconductor, electronic, and printing industries, plus large office buildings and other facilities where steam is not readily available. For critical applications that require ultra-clean processes, for example in hi-tech environments, the fogging systems use deionized (DI) or reverse osmosis (RO) water. Other applications may use potable water with no additives required. These humidifiers deliver a large volume (typically 50 to 3,000 lbs. per hour) of moisture that is precisely maintained with a centralized control panel. Fogging systems are energy efficient, responsive, offer high turndown and require only minimal maintenance.
You have successfully added from to your part list.
---