SOFT, FLEXIBLE CYANO ADHESIVES
Product Announcement from Aron Alpha Industrial Krazy Glue (Toagosei America, Inc.)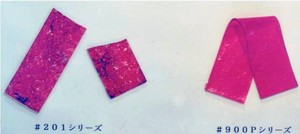 Aron Alpha Industrial Krazy Glue 900 Series Instant Adhesives
Expand your product design and manufacturing assembly capabilities with Aron Alpha 900H, 900P and 900TX Series Instant Adhesives. These clear, single component cyanoacrylate adhesives provide flexible bond lines for applications that must withstand vibration and fatigue from constant flexing motion or constant slamming of assembled components.
This Series is softer than traditional cyanoacrylates with the same fast setting adhesive characteristics you have come to expect.
900H Series key characteristics include softness of cured adhesive polymer, moisture (95% RH) and heat resistance (80 °C).
900P Series key characteristics include softness and flexibility of cured adhesive polymer.
900TX Series key characteristics include thixotropic no run gel property combined with softness of cured adhesive polymer, moisture (95% RH) and heat resistance (80 °C).
Typical applications include:
Bonding rubber gaskets or extrusions
Loudspeaker assemblies including surrounds, cones, voice coils, etc. Softer bond lines eliminate knife-edging problem.
Bonding flexible tubing or catheter balloons for medical devices
Automotive rubber components such as motor mounts, rubber boot for strut assembly, windshield wiper rubber blades, PPOP hose clamp assemblies, etc.
For difficult to bond substrates and applications such as polyethylene and polypropylene, use Aron Alpha PP Primer, PP Primer S, EN Primer, Silicone Rubber Primer.
To achieve faster fixturing speeds use Aron Alpha Accelerators and Setters such as Setter A, Setter H, Setter H5, Setter E5.
Please contact us directly at 1-800-338-5192 (or 614-879-9411) to discuss your application details in order to suggest Aron Alpha product samples for evaluation and field test.
You have successfully added from to your part list.
---