Product Announcement from Aron Alpha Industrial Krazy Glue (Toagosei America, Inc.)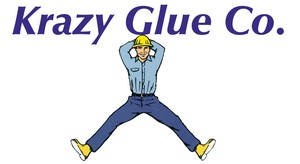 PROBLEM: Irritating vapors and white residue on parts requiring extra ventilating systems and cleaning operations.
SOLUTION: Aron Alpha Industrial Krazy Glue introduces three NO ODOR cyanoacrylate adhesives - 801 (wicking grade), 802 (medium viscosity) and 803 (gap fill) designed to instant bond parts together and be user/operator friendly. Gone are those irritating vapors you've been crying about. Frosting, that white powdery residue that mysteriously appears on your parts hours later, is now eliminated!
Top Features
• Low odor for improved work environment
• Low blooming for improved cosmetic appearance
Applications
•Clear plastic display systems
•Cosmetic containers such as lipstick tube risers and blush-on kits
•Disposable razors, where cyanoacrylates bond lube strips to the razor
•Bonding ceramic handles to faucets
•Connector plug in stainless steel sensor housing
•ABS inner part on wooden body of a fountain pen
•Disposable medical devices such as catheters, balloon transducers, urine bag port outlets, connectors, filters, adapters, end caps of oxygenators, threaded hardware of infusion pumps, tamper proofing of transducer flow setting in infusion pumps, pacemaker construction.
You have successfully added from to your part list.
---