Product Announcement from Avago Technologies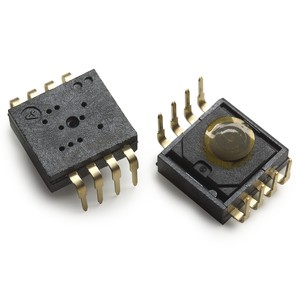 The ADNS-2080 and ADNS-3000 wireless low power optical sensors, from Avago Technologies, offer an ultra-low-power, compact optical mouse solution suitable for battery and power-sensitive applications such as wireless mice. Leveraging advanced low-power architecture and automatic power management modes, these wireless low power optical sensors enable over a year of battery life on a single AA-sized battery for cordless mice applications.
Our wireless low power optical sensors are housed in an 8-pin package and also feature a few additional power-saving elements such as external interrupt output for motion detection, programmable periods/ response times, and downshift times from one mode to another for the power-saving modes. Some improved features of our ADNS-2080/-3000 optical sensors include: high-speed detection, up to 30ips and 10G; selectable resolution, up to 2000cpi; and Smart LED current switching depending on surface brightness.
These wireless low power optical sensors have no moving parts and this translates to high reliability and less maintenance for the end user. In addition, precision optical alignment is not required, which helps facilitate high-volume assembly. The integrated on-chip oscillators and LED drive help to reduce the need for external components. The ADNS-2080 sensor can be programmed via registers through a two-wire serial interface, while the ADNS-3000 sensor uses a four-wire serial. With many integrated improvements to the performance features of these devices, the ADNS-2080 and ADNS-3000 optical sensors help demonstrate Avagos advancement in the wireless mouse market.
Learn more about ADNS-2080 or ADNS-3000 optical sensors
Request your FREE sample today.
Download data sheets for ADNS-2080 or ADNS-3000 optical sensors
You have successfully added from to your part list.
---