General Purpose Structural Adhesive
Product Announcement from BJB Enterprises, Inc.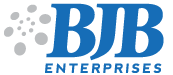 TC-4206 A/B is a buff-colored epoxy adhesive with a smooth, creamy consistency. It has been used primarily for bonding wood, metal and plastics. The development of this material largely came as a result of servicing the golf club industry where it has been used for shaft and insert bonding.
Physical Properties:
Hardness, Shore D ASTM D-2240: 65 - 70
Color: Buff
Compressive Strength, (ultimate psi), ASTM D-695: 10,000
Water Absorption, (%) ASTM D-570: 2.0
Lap Shear, (psi) Aluminum to Aluminum, etched ASTM D-1002: 2,000
The values shown are typical and are not recommended for specification purposes unless practical tolerances or limitations are established with BJB Enterprises, Inc.
HANDLING PROPERTIES:
Part A: 100 parts by weight or volume
Part B: 100 parts by weight or volume
Viscosity: Semi-flowing
Work Time (1 lb. mass) @ 77°F (25°C): 45 minutes
Cure Schedule, tack free time @ 77°F (25°C): 6 - 8 hours
Full cure requires 40 hours @ 77°F (25°C).
SURFACE PREPARATION:
Clean, dry surfaces are required. Metals should be sanded and wiped clean with solvent.
STORAGE:
Store at 55° - 90°F (13° - 32°C) in a dry location. Unopened containers will have a shelf life of 12 months from date of shipment when properly stored at room temperature. Keep containers tightly sealed after use.
PACKAGING:
Quart Kits: 2 lbs. A, 2 lbs. B
Gallon Kits: 8 lbs. A, 8 lbs. B
5 Gallon Kits: 40 lbs. A, 40 lbs. B
Please click on the links to the right for more information.
---