IP67 Terminal Block Box
Product Announcement from BOXCO Inc.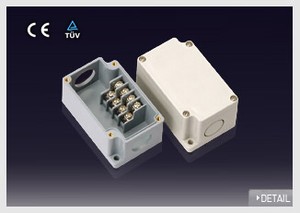 4P products have 21mm knock-outs on both surfaces. Others have holes and are ready to use without additional processing.
1. Our product is material of resistance to flame.
2. We have various size from 4p to 20p and color is available to select in
blue gray and gray color.
3. Our product is available to use in tiered type. (T type).
4. Our products is available to use in knock-outs.
5. Over 15P are easy to work because boxes are separable from terminal block.
---