Product Announcement from B&Plus USA, Inc.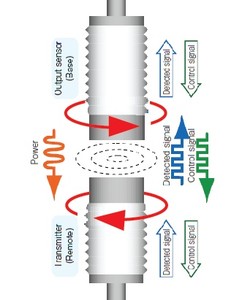 In the past, there were some restrictions on rotary application as cable leading problem, maintenance of slip lings, unstable sensing, etc. Wireless system has several advantages.
No need to reset position for cable leading! - Save the space and realize compact machine by reducing the cable!! - Reduce the maintenance cost and environmental problem of slip lings!! Wireless technology realize past impossible issue!! This products expand several possibility!!! ?? If you have any interesting in our products, please feel free to contact us anytime!!
You have successfully added from to your part list.
You need Flash player 8+ and JavaScript enabled to view the Wireless power supply for the center of Rotation video.
Get the Latest Flash player.
---