Product Announcement from BREN Inc.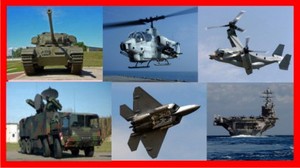 WHO IS USING BREN CUTTERS?
MILITARY
For vehicle marking, aircraft marking, maintenance, shipping, crating, packaging, ordinance marking, unit decals, post and base and public works signage.
A "common" stencil might have up to seventeen lines of text in 1/2" characters for each shipping container. Using a mechanical machine an operator would require a minimum of 40 minutes to produce such a stencil, assuming they made no mistakes. And, if a mistake was made, it meant starting from scratch, since mechanical machines don't "store" anything.
A BREN system would reduce the job to less than 5 minutes, and allow the stencils to be stored and recalled from the computer. Mistakes are easily eliminated since the stencil can be viewed on screen before it is cut. And because a BREN cutter functions automatically, the time while a stencil is being cut an operator can be doing other jobs. The total value received from the system is hard to calculate. Saved labor time is now used for increased productivity and the ease with which stencils can now be produced means they are used where hand written labels were once the norm. No matter how you calculate it, a BREN system will pay for itself in a remarkably short time and quickly be making money for YOU.
Military for vehicle marking, aircraft marking and maintenance, shipping, crating, packaging, ordinance marking, unit decals, post and base public works signage. Current users include: U.S. Army, U.S. Navy, U.S. Air Force, U.S. Marines, Army National Guard, Air National Guard, Aberdeen Proving Grounds, Surface Warfare Center, Underwater Warfare, Missile Command, Bluegrass, Red River, and Tobyhanna Depots, Veterans Hospitals.
BREN provides a COMPLETE SYSTEM with Cutter, Mobile Stand, Cables, Manuals, Windows® Drivers, Software, a full MUTCD package and our product support is without equal. Your operators can call on BREN using a TOLL-FREE number at any time during business hours for any help needed. We can provide phone support, or even setup a video conference for "face-to-face" instruction. And it's all FREE for as long as you own the system. BREN maintains a full inventory of Stencil & Sign Materials and Cutting or Application accessories.
You have successfully added from to your part list.
---