Balluff Cloud Computing and RFID
Product Announcement from Balluff, Inc.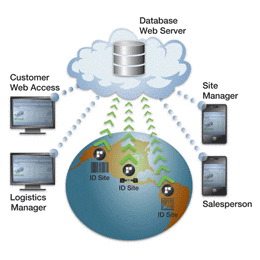 Balluff cloud computing and RFID can get the production and logistics visibility you need for managing your enterprise and controlling your costs.
Production tracking
Logistics tracking
Storage and retrieval
One of the biggest advantages of using Radio Frequency Identification in industry and logistics today is the visibility it can provide into the process. With the use of cloud computing, that visibility can be achieved with greater flexibility and lower cost.
RFID with cloud computing leverages shared IT infrastructure and standard software to collect and present tracking data without having to develop, maintain and most importantly, finance a redundant and load balanced infrastructure internally. Cloud applications also provide visibility and access anytime, anywhere, and on any web-enabled device.
For more information on Balluff RFID, click here.
---