SMARTLEVEL Capacitive Sensors
Product Announcement from Balluff, Inc.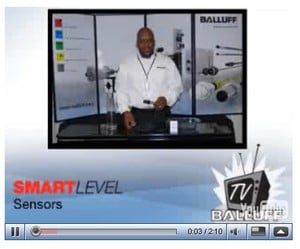 SmartLevel sensors provide accurate level detection in demanding applications where extensive foaming, filming, and material build-up are present.
Capacitive sensors are used for level indication of a wide variety of materials ranging from dry bulk materials, such as powders and granulate, to liquid compositions. Liquids impose a special difficulty for level sensors in general, since some of them tend to foam, whereas others are adhesive or tend to create extensive amounts of material build-up on the sensors or the container walls.
---