Automotive Thermoplastic Films
Product Announcement from Bemis Associates Inc.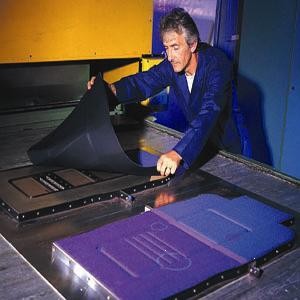 Bemis heat seal adhesives are specified for use by major automobile makers all over the world. They meet or exceed the temperature, environmental and performance specifications of these manufacturers for the designated usages. Their film form makes Bemis adhesives particularly easy to use by allowing the adhesive to be uniformly deposited over the entire part. When die cut, only a specified area will be bonded. Metering or mixing equipment becomes obsolete.
In addition to forming secure bonds, Bemis Heat Seal Adhesives often perform additional functions, adding even more value and durability to automotive parts.
Bemis Heat Seal Adhesives are used in a variety of automotive applications including:
• Convertible tops
• Seats
• Door Panels
• Carpet and Vinyl inserts for panel
• Headliners
• Door pull straps
---