Thermoplastic layered Films
Product Announcement from Bemis Associates Inc.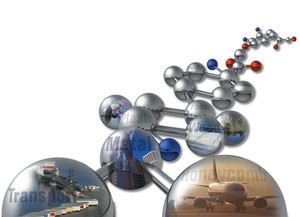 Our Ex Tech™ line offers a full range of high-performance thermoplastic films & sheets, including polyurethane (TPU), polyester, polyamide, polyolefin and aliphatic urethanes. These materials can be customized to provide the optimum performance characteristics for specific applications, and can be produced in a range of colors, opacities, and surface finishes required. From breathable films to those that are FR rated, Ex Tech™ film products can be manufactured in thicknesses from 1mil to 12 mil and in widths from less than one inch (25 mm) to 80 inches (2.03 m). Ex Tech™ films are receptive to a variety of inks and can be further customized with many printing processes including offset, flexographic and thermal methods. Our Ex Tech™ specialty adhesives and film products are developed with the most advanced raw materials and chemistries to provide ideal solutions for unique applications. Bemis' diverse TPU (Thermoplastic Polyurethane) films and co-extrusion capabilities offer you cost effective solutions that are unsurpassed by other film technologies. Ex Tech™ films offer a broad range of high-performance properties and characteristics becoming the material of choice for many new applications. These films are strong, resilient, and easy to work with. They do not contain plasticizers or VOC's (Volatile Organic Compounds) making them the environmentally friendly choice for fabrication. When compared against other materials such as rubber, PVC and PE compounds, Ex Tech™ films usually are chosen for a combination of requirements. TPU films exhibit excellent low temperature flexibility, lamination capabilities and soft hand.
---