Product Announcement from Bio-Microbics, Incorporated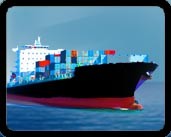 Scienco/FAST, a division of Bio-Microbics, is a manufacturer of the innovative, proven MarineFAST® Sewage Treatment Systems. Commonly referred to as a Type II (two) biological (aerobic digestion) Marine Sanitation Devices (MSDs), MSDs are required on all vessels with facilities. MarineFAST® Systems are powerful, flow-through discharge devices and tested in conditions described in 33 CFR 159.121. MSDs are also tested for compliance with the Environmental Protection Agency (EPA) effluent regulations and IMO (International Maritime Organization) MARPOL standards.
Marine and offshore sewage treatment systems built to handle extreme environments. All MarineFAST® units are fully certified by US Coast Guard under U.S. and IMO regulations. Ideal for small to large crew sizes, intermittent work aboards / live aboards, or where access can be extremely limited, the MarineFAST® LX-, M-, MX-, and DV-Series do a better job of treating the waste and produce effluent having a fecal coliform bacteria count no greater than 200/100 milliliters, with suspended solids no greater than 150 milligrams/liter.
View the article Scienco/FAST and the "Green" Towboat Donna Rushing
"Let us help bring your system into compliance and keep it there at the lowest total cost for treatment."
Benefits of FAST®
Natural Biological Process. The most widely used method of sewage treatment in the world! It is economical, reliable, and effective.
Superior Technology. "Fixed Integrated Treatment Technology" (FITT™) approved for both marine and land use.
No Adjustments. Self-regulating, it handles surges, overloads, and light loads without problems.
Flexible. Handles any combination of fresh water or seawater sewage. FAST® works equally well in fresh, salt or brackish water, and accommodates rapid changes in salinity associated with coastal sailing.
Compact/Lightweight. Typically half the operating weight of competing units.
Operator Friendly. Simple and rugged, does not depend upon the skill of the operator.
Corrosion-Resistant. Will not rust or degrade in seawater.
Proven. Since 1969, approximately tens of thousands FAST® Systems have been delivered. Virtually all remain in everyday operation.
Certified. A FAST® system will keep you in compliance worldwide. FAST® Systems can meet the most stringent standards worldwide.
Easy Maintenance. Clogging is practically impossible. The Media never requires replacement. The only maintenance is adding chlorine tablets.
Universally Adaptable. A wide variety of disinfection methods and accessories are available to meet your particular treatment requirements.
The Best Marine & Offshore systems available! Installed aboard towboats, tugs, offshore supply vessels, diving support vessels, semi-submersibles, offshore platforms, drill ships, crane barges, fireboats, pilot boats, shop and office barges, container ships, tankers, bulk carriers, research vessels, icebreakers, survey ships, school ships, river towboats, harbor tugs, cruise ships, float homes, etc.
Today with over 42,000 Installations in more than 60 countries, Bio-Microbics and Scienco/FAST focus on products that continue to set the standard of excellence in the marine, residential, commercial, and industrial markets. The result of over 40 years of experience, research & development, and real world operating history, these technologies are operating right now. Unnoticed. And that's just the way we like it.
You have successfully added from to your part list.
---