Product Support & Services
Product Announcement from Caterpillar Electric Power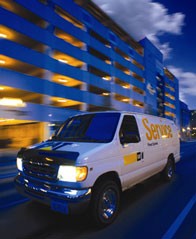 Cat® Dealers are located at over 1,800 branch stores in 200 countries to provide extensive post-sale support, including maintenance and repair agreements.
Dealers can create fully customized Customer Support Agreements (CSA) to guarantee timely, expert maintenance that detects problems early, reduces repairs and downtime, and maximizes equipment life. CSAs are tailored to fit each customer's business needs and can range from simple Preventive Maintenance Kits to sophisticated Total Cost Performance Guarantees.
Fluid Analysis is a key component to maintaining the health of electric power equipment, and the Cat S•O•SSM program, which includes oil and coolant analysis, can effectively detect internal engine component condition and the presence of unwanted fluids and combustion by-products. With the results of these tests, trained personnel at Caterpillar and your local Cat Dealer can provide recommendations and help customers take action to avoid catastrophic failures or downtime.
For additional information, visit our website.
---