Cenflex Custom Metal Exhaust Bellows, Joints. Hose
Product Announcement from Cenflex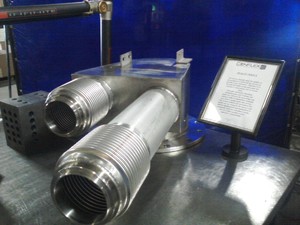 Reduce hydrocarbon emissions with high performance flexible metal.
Cenflex custom designs exhaust bellows expansion joints and flexible metal hoses to provide you with exhaust systems and catalytic converters capable of inhibiting hydrocarbon emissions. Gain greater efficiencies, safety and high-pressure and variable-temperature performance with our 100 percent-tested flexible metal expansion joints and hoses.
Send us your specs and let's get started.
---