NEW! DC-7GHz Programmable Prescaler
Product Announcement from Centellax, Inc.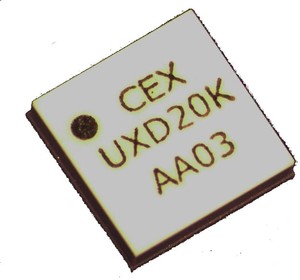 The QFN package pad metallization consists of a 500-1000 micro-inch Sn63 automated solder dip process. The UXD20K can be used as a general purpose, fixed modulus prescaler in high-frequency PLLs. The low phase noise of the divider makes it ideal for generating low-jitter, synchronous clocks in telecom applications. This product is JEDEC MO-220 Compliant. Meets MSL-1 Requirement.
---