Metabolites - EPA Method 535 Now Available!
Product Announcement from Chem Service, Inc.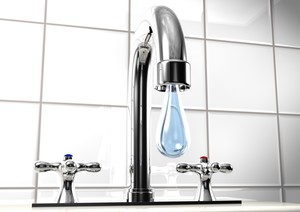 Chem Service - ESA (ethanesulfonic acid) and OA (oxanilic acid) metabolites of the six acetalinide pesticide compounds cited in UCMR II (Unregulated Contaminant Monitoring Rule, second cycle) are now available.
This amendment to the Safe Water Drinking Act initiates monitoring of ESA and OA degradates for all large public drinking water systems serving greater than 10,000 along with select small drinking water systems, effective January 1, 2008. These compounds are degradation products of acetalinides used for weed control on many crops, including corn and soybean.
All 12 metabolites are now available in both neat and solution form with purity of 98% or greater. Internal and Surrogate Standards are also available in both neat and solution forms. All solutions are prepared at a concentration of 100ug/mL in Methanol and are designated by "JS" added to the Part Number of the neat material). Complete sets of metabolites are available as kits in neat form, Part Number OAESA535-N, and in solution form, Part Number OAESA535-S - Call for pricing! Chem Service synthesizes these metabolites on site and maintains tight controls on shelf life.
Acetochlor ESA sodium salt (MET-2040A; MET-2040AJS)
Acetochlor OA (MET-2040B; MET-2030BJS)
Alachlor ESA sodium salt (MET-357D; MET-357DJS)
Alachlor OA (MET-357E; MET-357EJS)
Dimetheneamid ESA sodium salt (MET-2161A; MET-2161AJS)
Dimethenamid OA (MET-2161B; MET-2161BJS)
Flufenacet ESA sodium salt (MET-2205A; MET-2205AJS)
Flufenacet OA (MET-2205B; MET-2205BJS)
Metolachlor ESA sodium salt (MET-403C; MET-403CJS)
Metolachlor OA (MET-403D; MET-403DJS)
Propachlor ESA sodium salt (MET-355A: MET-2355AJS)
Propachlor OA (MET-355B; MET-355BJS)
Butachlor ESA sodium salt [Internal Stanadard] (MET-348A; MET-348AJS)
Dimethachlor ESA sodium salt [Surrogate Standard] (MET-2325A; MET-2325AJS)
You have successfully added from to your part list.
---