CoastFlex Exotic Insulated Medical Lead Wires
Product Announcement from Coast Wire & Plastic Tech., LLC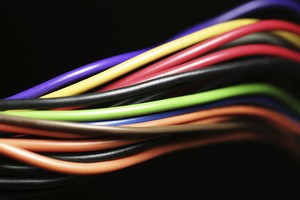 Medical applications 99.99% + Certified pure metals such as Platinum, Iridium, Rhodium, Ruthenium, Osmium, Palladium, and Platinum/Iridium are used.
The characteristics the Platinum Group Metals and/or High Strength Alloys include 99.99%+ pure Certified Compositions with analysis in Parts per Billion (PPB), known Resistivities, Dielectric Strength, Percent Elongation, and uniform Densities. These products are beyond corrosion resistant, and are amongst the best for the manufacture of guide wires, pacing leads, or contacts that interface with tissue. The parameters of maximum quality control include straightness, metal integrity, component uniformity or homogeneity, roundness and, perhaps of the greatest importance, radiopacity.
Quick links to our extensive line of wire and Cable Capabilities:
About Us:
We've been manufacturing quality Custom Wire and Cable products for over 45 years. Never a minimum billing or quantity, we've made 25 ft. of Cable for a customer and 1 Coil Cord. We can make the outer jacket any color of your choice and print your company name, logo, part number, phone number, etc. on the Cable at no charge.
---