Coast Continuous Flex Cables
Product Announcement from Coast Wire & Plastic Tech., LLC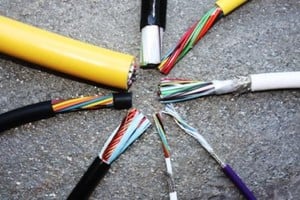 CoastFlex Cables, single conductor and multiconductor products are designed to provide extended service life for Robots, Machine Tools, Conveyor Systems, Automated Handling Equipment, Cranes, Hoisting, Factory Automation and other applications. These are provided with a small bending radius for close encounters. Never a minimum billing or quantity.
We purchase the Copper, insulate, cable, shield and jacket it in our 60,000 sq. ft. manufacturing facility in Carson, CA. ALL products are proudly manufactured in the USA.
Do you have an application question or pricing inquiry - let us know how we can help...
Quick links to our extensive line of wire and Cable Capabilities:
About Coast Wire & Plastic Tech, Inc.:
We've been manufacturing quality Custom Wire and Cable products for over 45 years. Never a minimum billing or quantity, we've made 25 ft. of Cable for a customer and 1 Coil Cord. We can make the outer jacket any color of your choice and print your company name, logo, part number, phone number, etc. on the Cable at no charge.
---